Hi, crafty friends, it's Chark again today, sharing my coloring project. I've seen people stamp in white on kraft and then color with color pencils and loved the look. So I tried it and really like how it turned out. Here's my mini gift bag and matching card.
I think the Hero Arts Unicorn White ink is beautiful and opaque on the darker cardstock. I used my new stamp set called Flower Garden (below) and just arranged some flowers in a circle on an acrylic block. Then I stamped that a few times on different cardstock so I could color it in later (or leave it white like on the pink circle).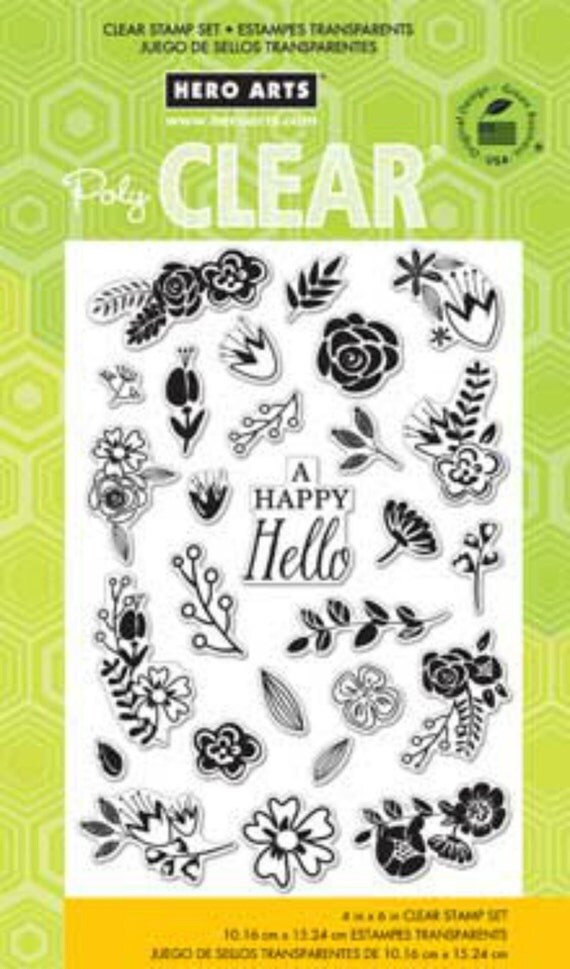 Love how the white ink makes the colors of the pencils pop. This feels like Spring to me! Here's a closeup shot. You'll notice I didn't color terribly neatly, but it looks fine. I did try to shade the roses in the center with the darker colors toward the insides of the petals.
Grab your pencils (or inks or whatever!) and your Hero Arts stamps and join our March challenge and color away for a chance to win $25 to the store! Thanks for stopping by and don't forget to check us out on our Twitter, Instagram and Facebook media!
Happy Wednesday!
Flower Garden Stamps